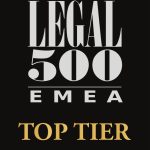 The firm was highly recommended as "Top Tier Firm" in Shipping and Transport by Legal 500 EMEA (Europe, Middle East, Africa) for the year 2023.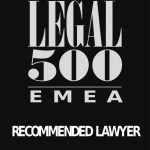 Our Principal, Chidi Ilogu (SAN) was recognized as a "Recommended Lawyer" by Legal 500 EMEA in shipping and maritime law practice for the year 2023.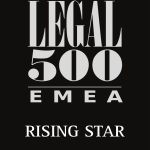 Mojisola Jaiye-Gbenle, a Senior Counsel at the Firm, was recognised as a "Rising Star" by Legal 500 EMEA in the Shipping and Transport Sector for the years 2022 & 2023.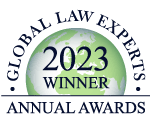 The firm was awarded as the Nigerian Shipping & Maritime Law Firm of the year 2023 by the Global Law Experts.
The firm was recognized as the Nigerian Ports & Terminals Law Firm of the Year 2023 by the Global Law Experts.
Foundation Chambers advises on ship arrests, cargo claims registration matters and ship financing, as well as the leasing, chartering and purchase of vessels. The practice also handles insurance trade and marine insurance matters.
Covers 'the whole gamut' of shipping work. Principal counsel Chidi Ilogu is a highly respected figure who is consulted on maritime policy by several Nigerian public bodies, including the Federal Ministry of Transport.
Foundation Chambers is the retained legal firm of the Bollore group in Nigeria for over 12 years. They provide tremendous assistance in areas of maritime, corporate, litigation and legal opinions. The Firm has shown quality and timeliness in the services provided. Staying focused on current issues, partaking in seminars and organising seminars are ways that show the Firm continually seeks ways to improve their specialised knowledge. Their professionalism, effectiveness and solutions to complex matters are highly commendable.
As the foremost Marine Charter and Engineering, Procurement, Installation and Contracting company in Nigeria, we have had the distinct pleasure of working with Foundation Chambers since its inception for almost two decades. In that period, the firm has provided excellent legal services to our company, always producing high quality work and very responsive to our concerns. The lawyers are constantly focused on providing professional and pragmatic legal solutions that have helped us achieve our objectives, when their services are required. Recently, the firm represented our company in a complex transnational dispute and brought to bear, their great global network of resources, which was critical to our success in the dispute. I have always found the lawyers in the firm well prepared, competent and ethical. Their capacity to provide innovative approaches to extremely complex legal situations is highly commendable. We look forward to continuing working with them and I commend them to anyone looking for first-in-class legal advisory and representation.