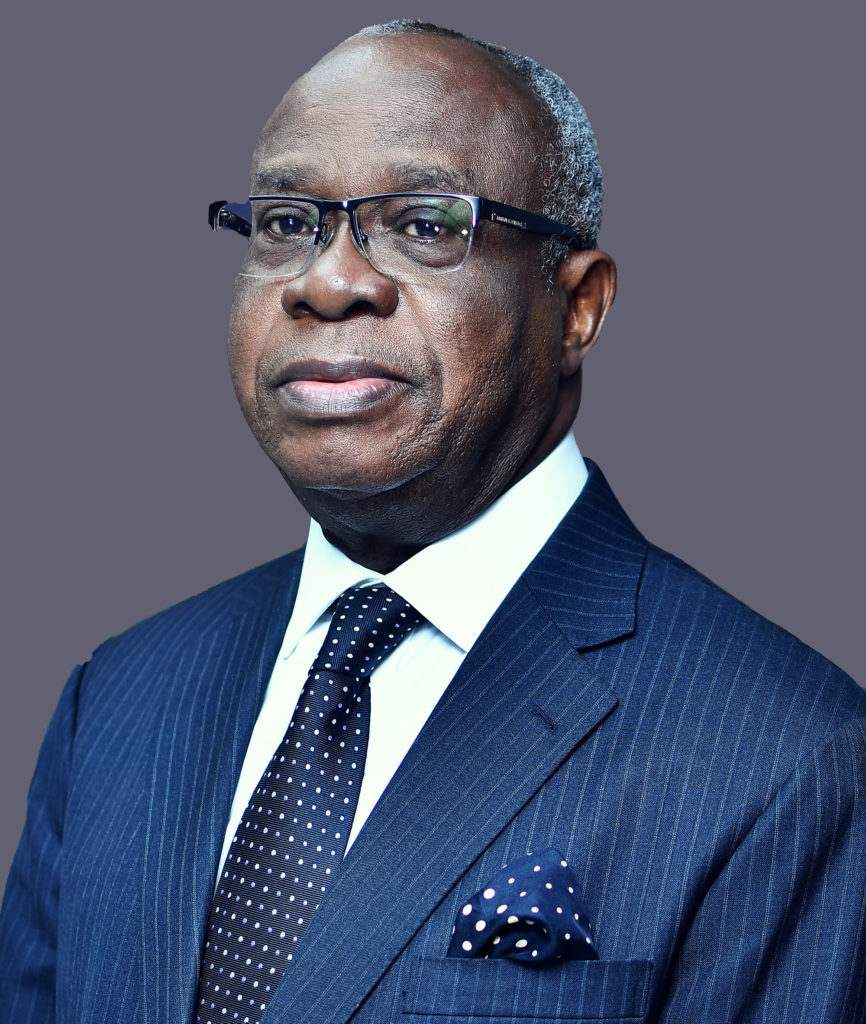 L. Chidi Ilogu SAN is "a distinguished maritime lawyer" with "a wealth of knowledge" and "a keen eye for detail when it comes to beneficial and detrimental contractual clauses".

Global Leader
Transport – Shipping 2022
National Leader
Nigeria – Transport – Shipping & Maritime 2021
Chidi is the Senior Partner at Foundation Chambers and has over 40 years' experience in legal practice. Chidi holds a Master's Degree (LLM) in Maritime Law from Cardiff Law School, University of Wales. He was admitted to the Inner Bar as a Senior Advocate of Nigeria in July 2012 and is a Fellow of the Institute of Chartered Arbitrators UK.
He is a Consultant to the International Maritime Organization, a Fellow of the Chartered Institute of Arbitrators (UK), and a Fellow of the Association of International Petroleum Negotiators. He is the immediate Past President of the Nigerian Maritime Law Association and sits on the board of the Maritime Arbitrators Association of Nigeria. He consults for the National Assembly, Federal Ministry of Transport and major Maritime Parastatals in Nigeria on maritime policies and legislation. He also acts for P&I clubs and international law firms specializing in Maritime, Energy and Dispute resolution Practices.
He is a frequent resource person in Seminars and Workshops relating to these areas of practice and often undertakes expert advice and evidence on matters pertaining to Shipping, Admiralty Practice and Energy.
Chidi acts for several Shipping Agencies, Shipping Lines, Logistics companies, Oil & Gas companies and Port Terminal operators. Chidi was appointed the Chairman of the Federal Ministry of Transport Committee on Complaints of Arbitrary Increases in Local Shipping Charges by Private Terminal Operators (Concessionaires), Ship Agents and Bonded Terminal Operators in 2008.
He served as a member of the Transport Schematic Working Group for the Vision 2020 Committee set up by the Federal Government of Nigeria in 2009. In 2010/2011 Chidi served as Chairman of the Federal Ministry of Transport Port Reforms Evaluation Committee.
He is the Author of Essays on Maritime Law and Practice and Foundation of Carriage of Goods by Sea – The Nigerian Perspective.
Chidi plays the Saxophone, enjoys travelling and teaching.
Education
Nigerian Law School – B.L
University of Ife – LL.B

Association
Nigerian Bar Association
Nigerian Maritime Law Association
Fellow, Chartered Institute of Arbitrators (UK)
Fellow of the Association of International Petroleum Negotiators